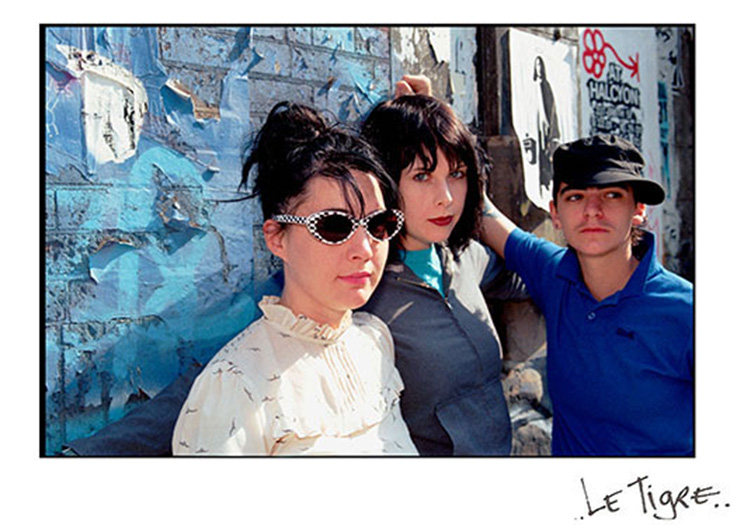 To be honest we already knew it was happening but recently through their official website Le Tigre confirmed the rumours that they were working with diiirty pop princess Christina Aguilera.
Johanna Fateman stated:
I just saw the Marie Claire with CHRISTINA AGUILERA on the cover and I realized we are waaaay overdue for an update. Yes, the rumors are true. . . Le Tigre wrote and produced a couple of songs with Christina! Not wanting to break the spell of this magic opportunity as we wait in suspense to hear if our tracks make it on the album, we've been quiet on the topic. But now that the buzz is getting crazy I just can't contain myself. Needless to say, for a feminist band obsessed with pop music, it was pretty much a dream come true.
Apparently everyone's favourite feminist electro band are fans of Aguilera and are not immune to putting their heroes on pedestals like the rest of us.
Meeting Christina and working with her at her home studio was simultaneously super comfortable and normal-seeming while also kind of a mind-blowing window into another world....... Curling up in sweatpants, puzzling over lyrics and checking her blackberry while the beat loops forever. . . Hey Christina is just like us after all! She is totally cool and hilarious and down-to-earth.
I really wanna know what this X-Tina track sounds like now. It's been rumoured that the result is a sparse, Fever Ray sound, see below:
In other Le Tigre related news, Jo mentioned that they will be releasing a live DVD in the future which I can't wait for.
letigreworld.com