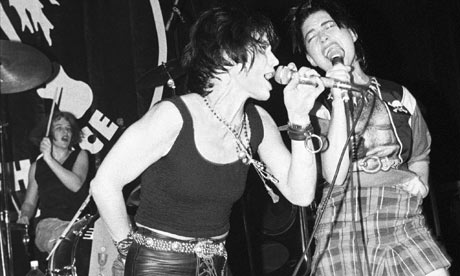 You've probably already read this by now but in case you haven't
Jude Rogers
has written a great piece in the Guardian that focuses on the demise of the 'angry woman' in rock.
In her quest to find an answer to her question she speaks to some greats including Joan Jett and Kathleen Hanna.
Whether you agree with the idea of the 'angry woman' or not, it's hard not to admit that what was once indie and challenging is now mainstream and big business.
As a result indie starlets are becoming more homogenised. 8 out of 10 girls in band have the same pretty doe-eyed look.
Jude has also set up a
blog with excerpts from her interviews
for the piece.
Read Jude's piece here
.