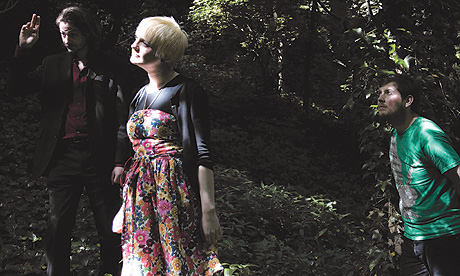 Das Wanderlust are no strangers to the odd Christmas song. As well as recording a riot grrrl cover of the classic 'Santa Claus is Coming To Town' they have also released this sweet little tune.
'Someone To Pull Crackers With' features harmonious, choral like vocals and a little drummer boy-esque drum beat that lines the track.
I think I just felt about 50% more Christmassy, if that even is a word. If it as then I DO.
Someone To Pull Crackers With- Das Wanderlust