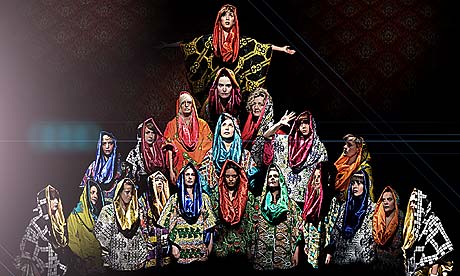 The all girl, diy choir,
Gaggle
, have announced the release of their debut album
From the Mouth of the Cave
.
The album will be released on June 4 on Transgressive Records and will be preceded by the single 'Army of Birds' on May 21, which you can catch a snippet of below.
Gaggle is led by Deborah Coughlin who has written the album with Simon Dempsey.
Last year Gaggle took on the enormous task of reworking the 1969 opera
The Brilliant and the Dark
at the Royal Albert Hall.
Gaggle are set to announce live shows for this year soon.
Tracklisting:
From the Mouth of the Cave
Army of Birds
Power of Money
5/4
Gaslight
Liar, Interlude. Congo
Bang on the Drum
Crows
Lullaby
Hello Spider
Leave The City