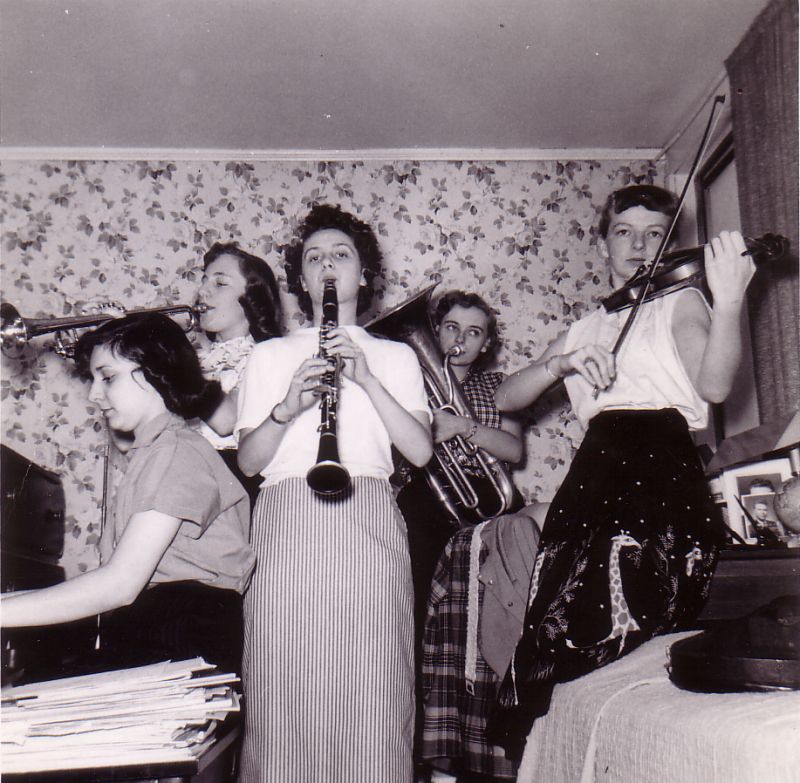 There are exactly 200,153 songs about girls names and that's a fact I mean don't research it, don't look it up, you can't find it on wikipedia but it's true...ish. Whatever the actual statistic is I know it's pretty high.
Call me a feminazi but I find that many songs about women written by men tend to fall into two camps. Women are either portrayed as either the temptress seducing a guy or the angel who can do no wrong. This can be a little tiresome for this blogger who just wants to get through listening to one song without being told she's a wanton woman.
It becomes more interesting when women write songs about other women as it allows a more honest depiction of femininity and womanhood.
The Raincoats cover of Lola brings the song into a whole new territory that The Kinks probably never even thought it could go and Patti Smith's classic Gloria becomes a moving declaration of womanhood every time she repeats those famous letters "G-L-O-R-I-A".
Feminist analysis aside these are all bloody good songs so enjoy and everyone sing in unison "GLORIA....".
Tracklisting:
1. Gloria- Patti Smith
2. Lucille- She Keeps Bees
3. Clara Bow- 50 Foot Wave
4. Valerie- Amy Winehouse
5. Angelene- PJ Harvey
6. Oh Marie- Ladyfuzz
7. Samantha- Hole
8. Lola- The Raincoats
9. Prescilla- Bat For Lashes
10. Anne- Santigold
11. Mary Ann- Regina Spektor
12. Oh Serena- The Distilllers
13. Headache For Michelle- Au Pairs
14. Erica Kane- Aaliyah
15. Hedi's Head- Kleenex
16. Polly- Long Blondes
17. Jenny- Sleater-Kinney