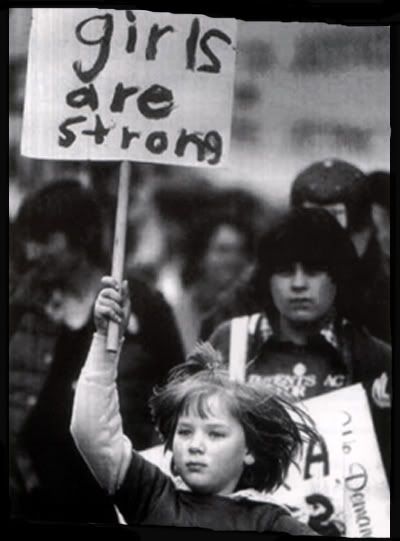 I've been looking forward to this summer for a while for various reasons, it's my birthday in August, but mainly because it looks like there is going to be a big ol' feminist summer of sorts.
Ladyfest Ten is well on its way with the organinsing and will be holding fundraising event throughout summer up to the festival in November. The arts collective Storm in a Tea Cup are organising various club nights, fanzine and even a record label in order to promote women in the arts. Also the UK Feminista Summer Camp weekend takes place in a couple of weeks and it looks like it's going to be good.
Here is the first part of my mixtape dedicated to our summer of feminism featuring a pleathora of great songs that have spoken to women over the years. From Lesley Gore to The Distillers women throughout history have been writing about women's issues.
We have a long way to walk till we get anyway near equality but we'll need some tunes for the journey.
Tracklisting:
1. Seneca Falls- The Distillers
2. I Am Woman- Helen Reddy
3. You Don't Own Me- Lesley Gore
4. Boys Who Rape (Should All Be Destroyed)- Ravonettes
5. Man-Size- PJ Harvey
6. Sold Out-Sleater-Kinney
7. Why Don't You Love Me- Beyonce
8. Terrorist- Heavens To Betsy
9. Ladies First- Queen Latifah
10. Respect- Aretha Franklin